YogaItalia: 
Sicily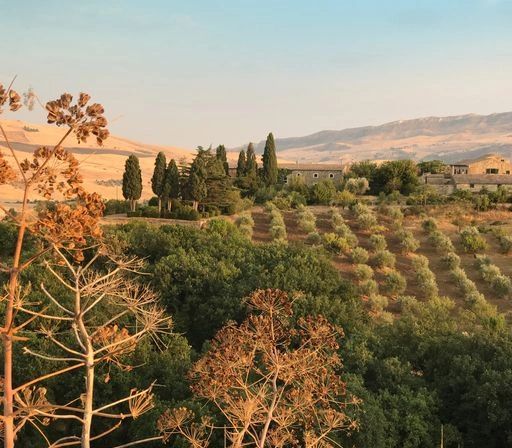 YogaItalia 2024 includes your welcome reception, daily morning yoga classes, private room or shared two bedroom cottage, daily meals, traditional Sicilian cooking classes plus tours of ancient temples, castles and cathedrals.  
Our pre-trip planning assistance helps design your best flight route.  
No need to rent a car - we include transport to scheduled programming and city center pick up + return.
Our home base is a 60 acre organic working farm (Masseria) in the Madonie mountains.  Remaining in the same family the past 400 years, this historic Masseria still harvests EVOO, wine and produce.
A $500 deposit reserves your space.  The $1,999 balance is due 2.1.2024.  Total YogaTrip cost $2,499.  
Shared two bedroom cottage + $200 per person.  Register at shop 
above.


YogaItalia: 
Sicily
To have seen Italy without having seen Sicily is not to have seen Italy at all, 
for Sicily is the clue to everything.  Goethe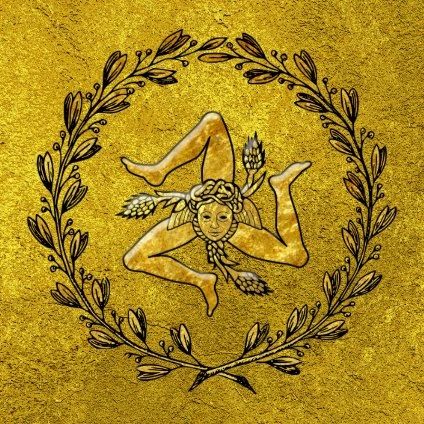 Join us as we explore the largest island in the Mediterranean!  YogaItalia 2023 includes your welcome reception, seven morning yoga classes (mixed level), seven nights accommodations, seven breakfasts, seven dinners, traditional Sicilian cooking class, day trips to the beach, cathedrals and ancient temples plus pre-trip planning assistance.  No need to rent a car - we include transport to scheduled programming.  See you in Palermo!
A $500 deposit reserves your space.  $1,999 balance due 4.1.23.  Total YogaTrip cost $2,499.   Register
 at SHOP above.
YogaItalia:  Sicily Itinerary
YogaTrips are thoughtfully designed to create ease in travel while enjoying the local culture.  Each morning begins with a refreshing mixed level yoga class.  Traveling with like minded adventure seekers creates camaraderie and life long friendships, deepened over local food and wine, cooking classes, shopping, sightseeing, and while viewing art and ancient architecture.

Our yoga center is a restored 17th century stone farmhouse compound surrounded by 25 hectares (over 60 acres) of a lush private park. Located in the Madonie Mountains in the centre of Sicily, the "Masseria" is a certified organic farm that produces extra virgin olive oil, wheat, wine, vegetables and fruit.

In the main building above the yoga studio are three private rooms each with private bathroom. There are also ten other double rooms with shared bathrooms in five cottages near the garden, all with their own private patio.  Each cottage has one kitchenette and two double rooms. All rooms have heating and air conditioning and are elegantly furnished with antique or Sicilian style furniture.  Rooms are equipped with cotton sheets and towels. One weekly room cleaning is included. A washing machine is at free disposal for the guests to use.

While we have a planned daily itinerary for our week together - there is also unstructured time to wander the labyrinth garden, swim in the lap pool, or simply lounge around to gaze at the outstanding views of the countryside.  Ayurvedic and Swedish massage are available.  
We arrive to the Masseria Saturday afternoon from Palermo.  After getting settled in your room we will meet for a property tour as part of our welcome reception.  We will also review the weeks' excursions and schedule any massage appointments.

Each morning hot coffee, tea and herbal tea are available from 7 - 8am and throughout the day in the Tea Lounge.  The morning yoga classes are held 8 - 9am in the large indoor yoga studio.  Although not required, you will benefit most from a consistent daily practice.  An adjacent room filled with a selection of yoga props means you will not need to bring your own yoga mat (unless you prefer).  With this assortment of yoga props we offer two afternoon Restorative Yoga classes.  This is an ideal way to begin and end our week together.  
The Masseria serves vegetarian and vegan based meals.  A large morning brunch after yoga will be offered 9:30 - 11am.  Dinner begins at 7pm.  Do let us know of any dietary concerns prior to your arrival.

Four afternoon excursions of the island are planned and included with our private drivers.  We will return to the Masseria for dinner each night.  Afternoon tours include dreamy Cefalu', Agrigento's 2,500 year old Greek temples, the hilltop town of Gangi with local winery and the famous mosaics in Piazza Armerina.  Many of these destinations we visit are  UNESCO world heritages sites.


YogaItalia 2022:  Roma!
Enjoy our memories from YogaItalia 2022 - our 25th Anniversary!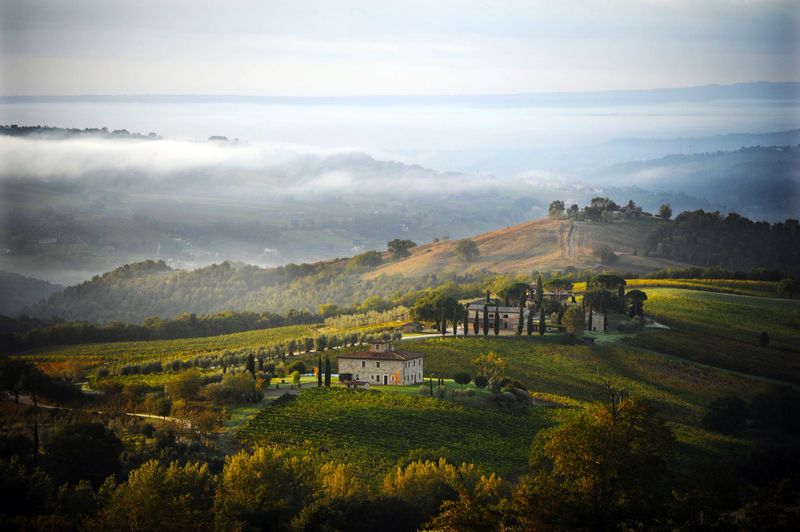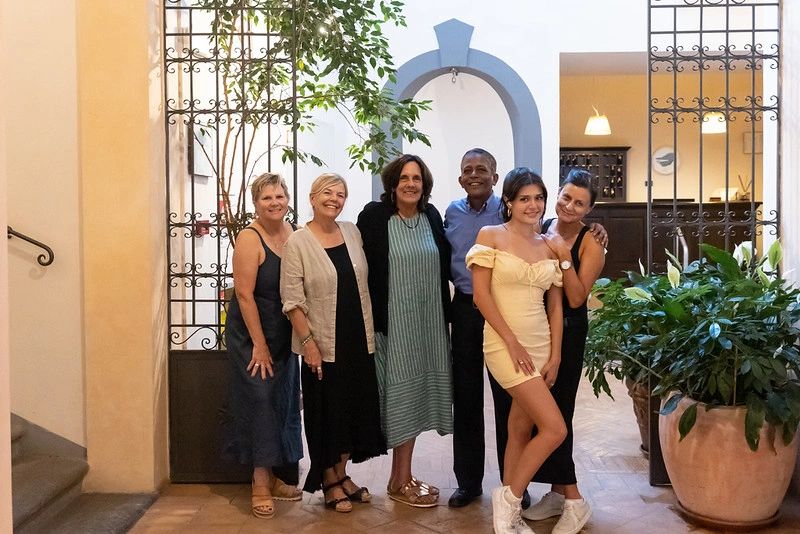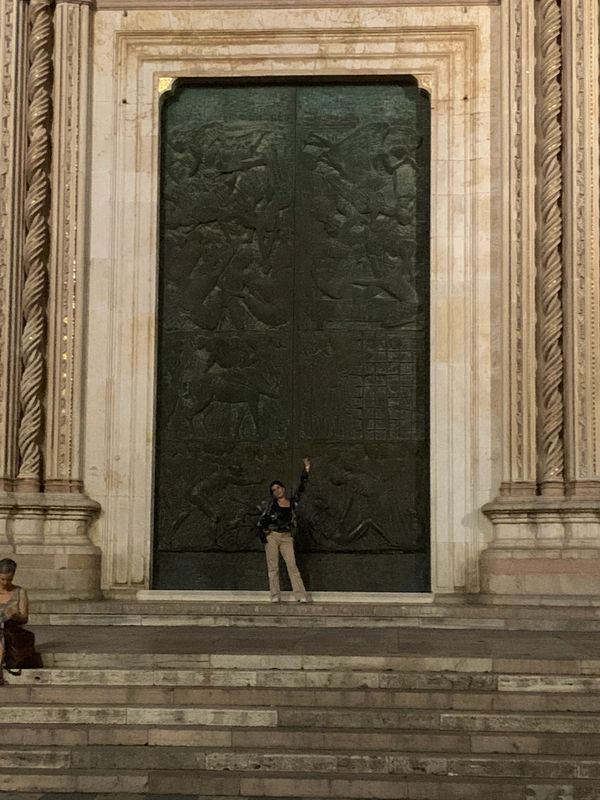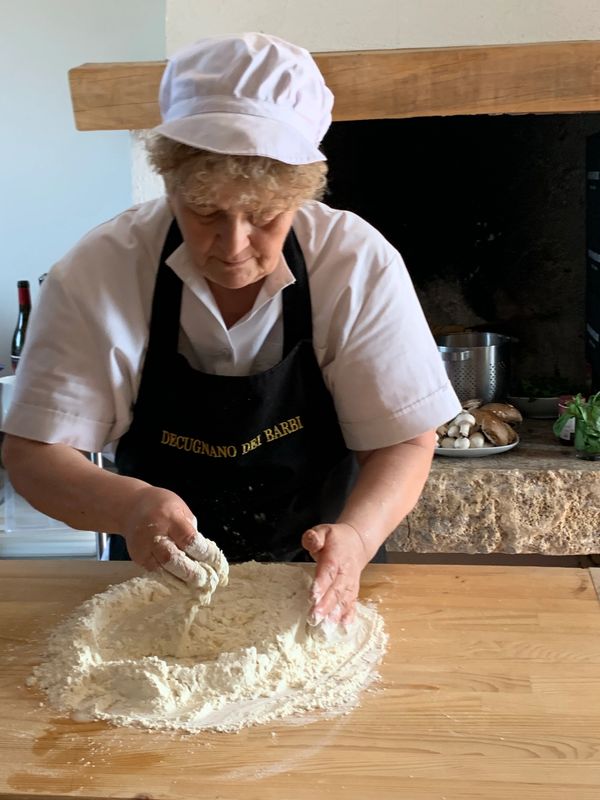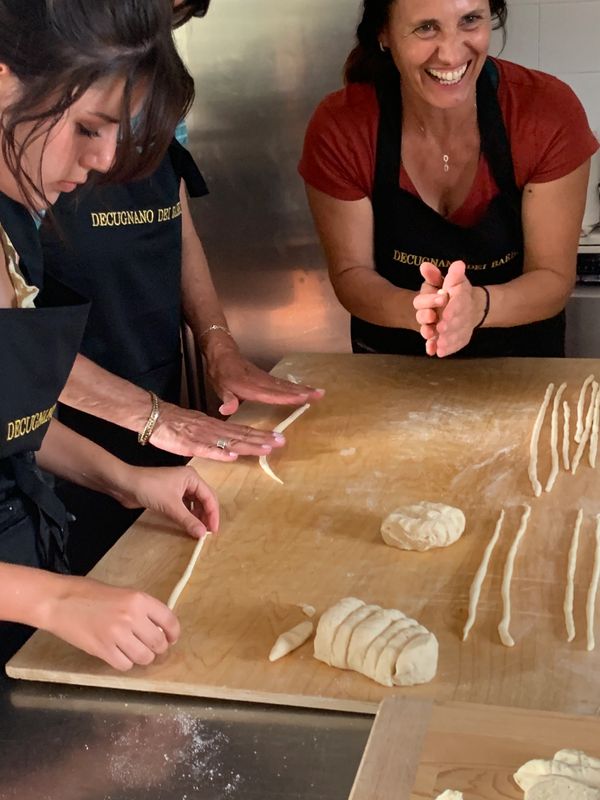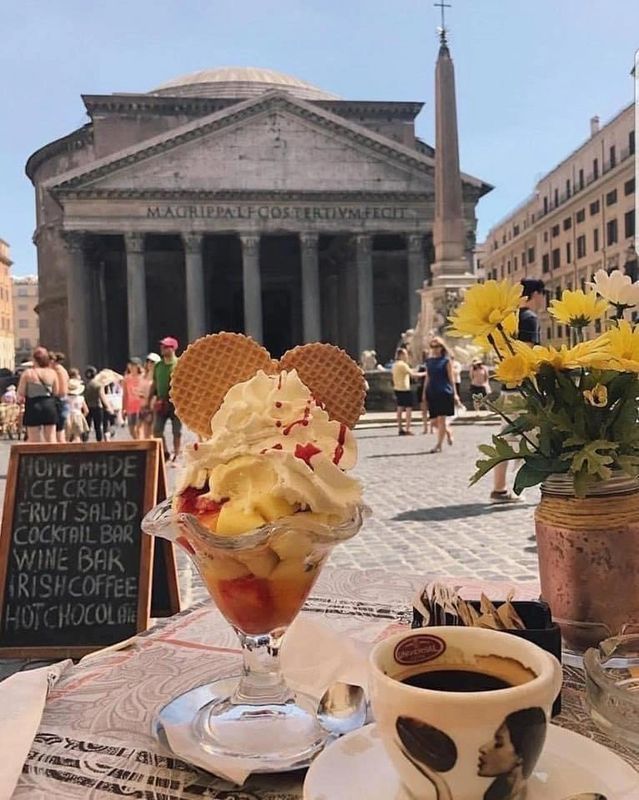 YogaItalia 2019:  Roman Spa YogaTrip
Enjoy our memories from YogaItalia 2019:  Experience Italy as the Romans Do   





















                                                                                              
















                



With the Tyrrhenian Sea as our backdrop, we enjoyed plenty of fresh sea air, beachfront dining, incredible sunsets and a swim club with 25 meter pool.  Our lovely 1940's beach villa, just a block from the sea, was surrounded by private gardens.  We discovered Italian filmmakers enjoyed filming at the villa and nearby beach in the 1960's.  Today, this beach town is still undiscovered by tourists - just Romans escaping the eternal city just 25 minutes away.




Each day began with a delicious buffet breakfast followed by a refreshing yoga class to stretch and prepare for a day of activities; long walks along the sea, swimming, spa therapies and relaxing. 

Spa days included trips to nearby terme (natural hot springs). 

YogaItalia guests also enjoyed day trips to nearby Rome for visiting the Colosseum, Pantheon, Trevi Fountain, Piazza Navona and other sites of historical significance.  Contact us if you'd like more informazione!
YogaItalia 2017:  Tuscan Spa & YogaTrip

10 - 16 settembre 2017
Anniversario Venti Anni 1997 - 2017

To celebrate twenty years of active vacations we presented YogaItalia - our Twenty Year Anniversary.  From busy and exhilarating Florence we were whisked away to Villa Lucia.  Once we arrived in the Tuscan hills we found plenty of fresh air, breathtaking views, and historic architecture.  What we did not find were tourists!  Each day at Villa Lucia began with a light breakfast then a refreshing yoga class to stretch and prepare for a day of activities;  massage and holistic therapies, long soaks at the nearby terme (natural hot springs), Italian cooking classes, 

artisan tours 

and visits to sites of historical interest.  Enjoy our memories below. Contact us if you'd like to join us la prossima volta!